Saving UK airports from the chop
I'm not sure how familiar you are with the plans to close Coventry Airport as part of a planning request proposal to build an electric car battery "gigafactory", but it certainly deserves some attention. be disseminated to the aviation community at large.
Anyone with an aeronautical heart must join our barricade, before the airport grab spreads uncontrollably across the UK.
Coventry was and still has the potential to become an excellent niche airfield again. Its recent history included a specialization in overnight freight and coverage of marine pollution spray operations. Its excellent radar and ILS facilities have also provided an ideal central location for business aviation, as well as a very active training network of flight schools. The site also houses a pool of expertise in conventional aircraft maintenance.
The unfolding events remind me of a Turkish proverb which says: "The forest was shrinking, but the trees continued to vote for the ax, for the ax was smart and convinced the trees that because its handle was made of wood, it was one of them. . "
The current sad situation is due to the fact that the local council has ceded control to the regional and city airports (RCA) – a division of the wealth creation and real estate development company Rigby Group. Aviation companies have seen with dismay the withdrawal of ILS and radar, degraded air traffic control and fire coverage, and reduced hours of operation from 24/7 to five days a week, daytime. uniquely.
By supporting the redevelopment, Coventry Airport is effectively trying to close, so that a factory can be built on its 2,000 m (6,600 feet) of smooth runway tarmac – paid for not too long ago by local taxpayers.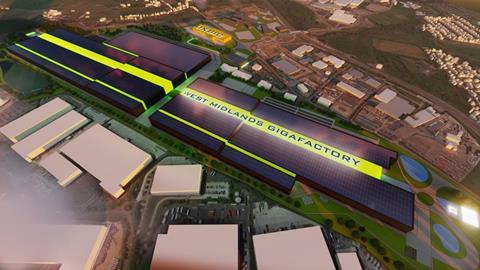 No automaker or battery maker is behind the project, and the change-of-use building permit would allow developers to revert to warehousing. It would be a woefully poor trade for one of our regional best hopes of participating in a post-pandemic aviation revival.
RCA's Board of Directors was committed to "developing the airport's thriving business aviation, general aviation and MRO operations, and supporting broader development projects in and around the airport. 'aerodrome'.
How that translates into the demolition of the airport to maximize the benefits of the redevelopment, I don't know.
Steve clark
Director, Aerotech Aircraft Maintenance
Coventry Airport, West Midlands, UK
Separation society
Your recent open letter of apology to a correspondent (International flight, September 2021) puts the editorial team to shame.
The term for which you are making abject apologies is entirely acceptable in the context of a serious aviation magazine – and yet you seemingly treat it as if it is published in the context of health or mental wellness.
Personally, I had never heard the term before, so it clearly doesn't only have one meaning in the general population.
This downplays the status of a once great magazine that has strayed into this digital awakening world.
For most of my life I have read Flight weekly, and was often the source of world-renowned research over 100 years ago.
The magazine has grown from being a magazine that covered a wide range of aviation to a magazine that focuses almost exclusively on small parts of the military and in particular the airlines.
He became – in everything but the name – World of airliners.
Unfortunately, the time has come to part ways after more than 50 years.
Bryn Elliott
Waltham Abbey, Essex, UK
Celestial identity
In your Pilot Shortage Training and Development Guide report (International flight, October 2021), Skyborne Airline Academy has been misspelled with an additional 'u'.
Please can you solve this problem?
by email
Editor's Response: Our apologies for this editorial error, which has unfortunately been posted. The online article and the downloadable pdf version of the problem have been fixed.